ABOUT US
Lots of experience!
We ourselves are active waterskiers as well, who love this sport. Not just to practice but to teach it too. Our team consisting of active athletes made this water sport their lives. They know exactly how to pass their knowledge on and hospitality is also in their blood.
History of the WWC waterski centre
This water sports paradise with unparalleled features was opened nearly 20 years ago, in 2001, on the Jade Beach of Dunavarsány, 20 km from Budapest. The centre is located in the picturesque, enclosed area that encompasses a 25-hectare lake. As competitive athletes, our aim at first was to achieve the best results possible at Hungarian and international competitions.
Later we decided that we had enough experience to hold our own waterski competitions and pass on our knowledge to people who had recently become interested in this excellent sport. We aspire to archive the same high level of quality with respect to our services that we pursued during our sports carrier, which means continuously improving the centre.
We have built an internationally certified, and annually evaluated buoy track, safe storage for our visitors' and club members' equipment and clothes to keep it all secure while they spend time in our service facilities, and a parking area for their vehicles. Our Malibu tx2018 400 horsepower waterski tow boat is perfect for any water sport and it provides a unique experience for foil surfers and wakeboarders due to its wakeboard tower. We are organising both national and international competitions at the WWC this year as well.
A varied experience, all in one place
Since in civil life, most of us work in catering, we are keenly aware that delicious food and refreshing drinks are an essential part of complete relaxation. In the restaurant and bar built on the Jade Beach, we are offering warm food and ice-cold drinks to customers who want to take a breather after some intense foil surfing or wakeboarding.
Altough waterski is our true love, other sports don't leave us cold either. This is why we created a regulation beach volleyball court next to the restaurant, where you can even hold family championships with 2v2 matches.
Around this court, we placed large beach bed isles equipped with parasols that are able to serve larger groups of visitors as well. You can sip on your drink from the bar in comfort and cheer for the beach volleyball players here.
We thought of the little ones as well, this is why we built a playground in the shade near the volleyball court, where your children can play on the swing, climbing frame and slide. If you are passionate about running, you will love the 2 km running track built around the lake, and you can try your hand at table football and table tennis near the restaurant as well.
Lakeside accomodation
Our lakeside bungalows can be rented for short periods or even for the entire season. All buildings are air-conditioned, guaranteeing a good night's sleep even in the hottest weather. If you prefer to bring your own camper van, caravan or tent, we have allocated camping plots with power supply around the lake.
At the WWC waterski centre, located on the Jade Beach, everything is given for a truly exciting, entertaining, active and unforgettable holiday. Whether you are visiting with family or friends, you are sure to leave with newfound energy. Even if you arrive alone, you are not going to stay lonely for long, since doing sports together is the best way to make friends.
Do sports, relax, and enjoy the summer - visit our waterski centre and make some exciting memories!
Rólunk mondták
After visiting Water World twice now for training and having the chance to hangout at Jade Beach where the food is amazing! I truly recommend spending time with the Zentai family at their fantastic facility whenever traveling or training in Europe"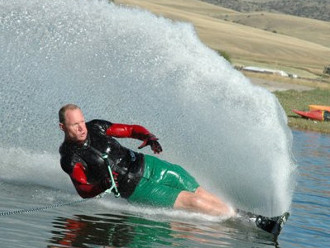 2001 óta a dunavarsányi tavon edzek. Igazi klub hangulatban, baráti légkörben sportolhatok családommal. 2017-ben 3 éves kisfiam is itt kezdett ismerkedni a vízisível, és sikerült lécre állnia mar az első alkalommal."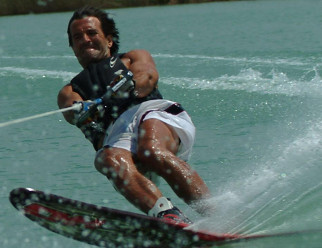 Hosszú évek óta a dunavarsányi tavon vízisíelek. Itt minden körülmény biztosított, amire ehhez a sporthoz és a kikapcsolódáshoz szükség van."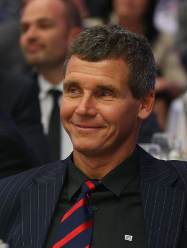 Egy barátunk hívott minket Dunavarsányba, ahol gyermekeimmel (7 és 11 évesek) életünkben először kipróbáltuk a vízisít. A kapott oktatásnak és segítségnek köszönhetően hatalmas élmény volt mindannyiunk számára már az első alkalom és azóta is rendszeresen itt töltjük aktívan szabadidőnket. Igazi "chill out" környezet."